Welcome to the official website of Milton Township in Ashland County, Ohio.
Milton Township Hall of Ashland County
1196 County Road 1356,
Ashland, Ohio 44805 Working to create rural residential and agricultural growth opportunities.

PLEASE NOTE: Zoning fees now include a charge of $10.00 for a copy of the new Zoning Resolution... visit our Zoning Page.
Milton Township Calendar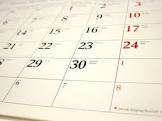 Upcoming Meetings Trustee meetings are held at 6:30 p.m on the 2nd and 4th Thursdays of each month at the Township house.
(1196 County Road 1356).
Zoning Commission Meetings are normally held at 7:00 p.m. on the 3rd Tuesday of each month at the Township House. If needed, additional Zoning Commission Meetings may be held at 7:30 p.m. on the 2nd Tuesday of the month.
Board of Zoning Appeals meetings are scheduled when needed to hear Appeals, Conditional Use Applications and Variance Requests. The Township does not have regular office hours.
Please click on the
Contact Information
link for a complete list of people who may be able to assist you.
---